Design.

Renovate.
Preserve.
Hudson Valley Preservation is a design/build and historic preservation consulting company with a passion for buildings and the people who care for them.

PRO TALK With Builder and Remodeler Mason Lord
THE FINE HOMEBUILDING PODCAST – Episode 486
Patrick, and founder Mason Lord, talk about an initiative event that they hope will encourage more people to consider trade work and the joy of satisfaction that goes with it: Touch A Trade, coming October 22nd to Kent, CT.
Chatting with a Carpentress - Nancy Meyer
The Tim Faller Show – Episode 191
Join us as we talk about women in construction with guest Nancy Meyer. Nancy talks about breaking through barriers and gender stereotypes in a male dominated field and the tips and tricks to succeed along the way.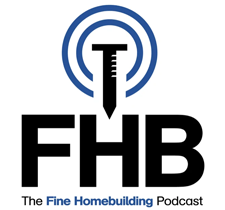 PRO TALK With Builder Mason Lord
The Fine Homebuilding Podcast
In this Pro-Talk podcast Patrick talks to builder and remodeler Mason Lord of HVP in Kent, CT about running a construction business, do-it-all saws, and the challenges of being a contractor.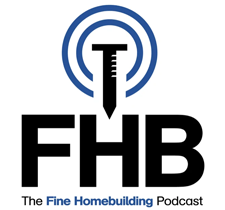 40th FHB-Anniversary-Edition Interview With Gary Katz
The Fine Homebuilding Podcast
In this week's special anniversary episode, regular listener and professional builder Mason Lord interviews longtime FHB contributor and Taunton Press book author Gary Katz.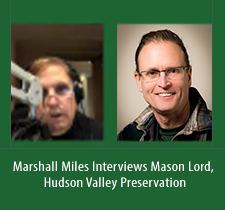 Marshall Miles Interviews Mason Lord, Hudson Valley Preservation
Robin Hood radio presents a podcast on November 11, 2020. Listen to Marshall interview Mason on applying "green building" and "building science" principles to historic homes, as well as now teaming up with Bensonwood Homes.
Fine HomeBuilding: BS* & Beer
(* = Building Science)
Listen to Mason Lord's presentation on HVP's deep-energy retrofit of a 200+ year-old timber frame house.
Celebrating Over 30 Years
From the rich history of New England styles, to the best of 21st century designs, we offer crafting solutions that look timeless, yet are infused with modern technology and amenities. 3D visual plans and on-line conferencing are just two of our client-based suite of tools. In addition to our design/build craftsmanship, we offer comprehensive historic preservation resources, covering the needs of homeowners and preservation organizations alike.
We look forward to hearing your story.