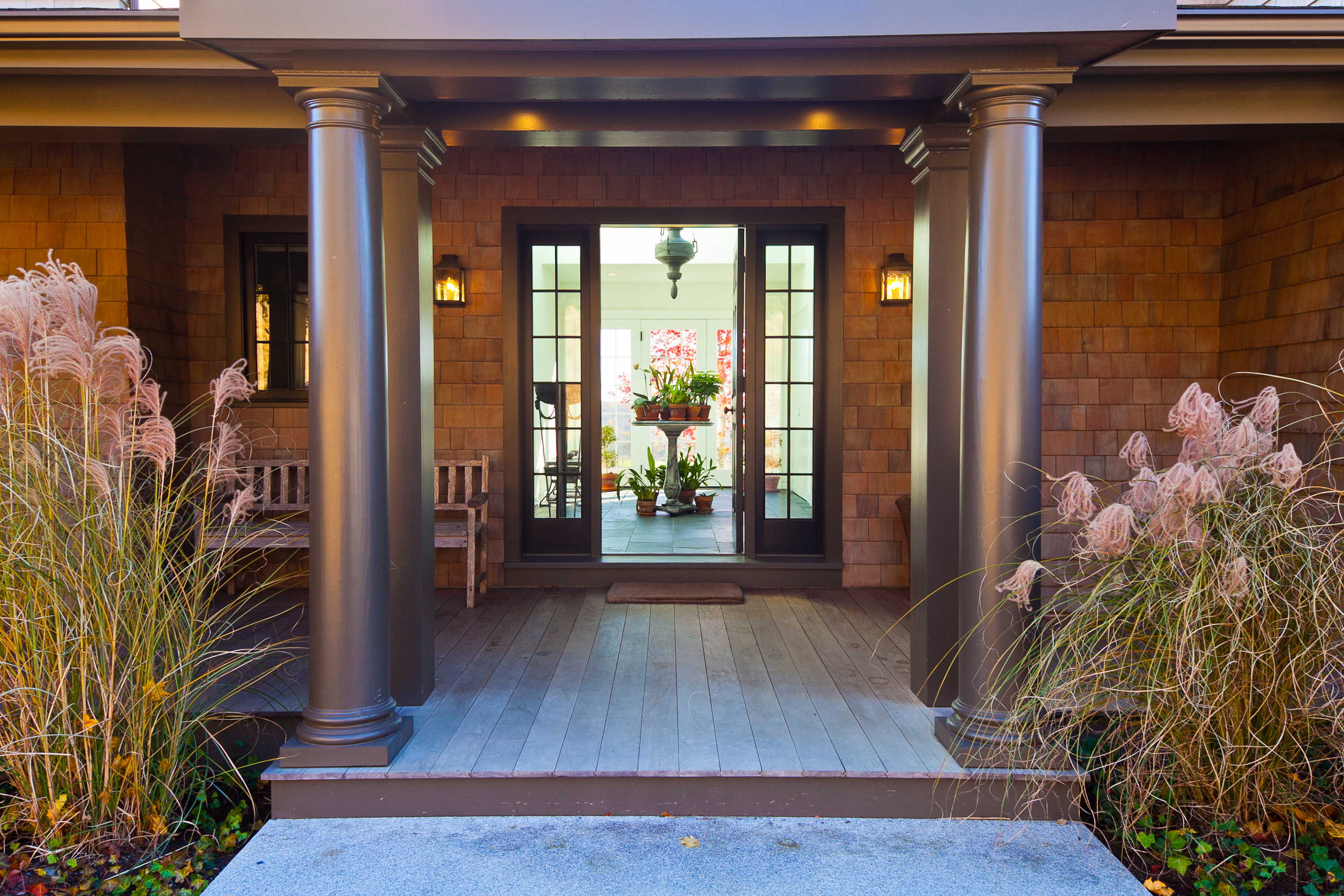 With a first ever Special Permit granted by the town under new zoning regulations, this once tobacco barn now made way for an Accessory Dwelling within its 100 year-old timber frame structure.
Given the existing conditions presented: a garage with concrete flooring and "trophy" storage room above, along with a not-to-exceed 1200 sq. ft. town regulation for exterior dimensions, design limitations were foreseeable. Construction had its own challenges: chopping through the concrete floor to allow for new gas and water services, then transforming it to a finished floor that allowed for insulation and a vapor barrier; and retaining the building's exterior shell and timber frame yet providing for an energy efficient space.
New interior framing created a "structure within a structure". Insulating these "walls" meant not having to encapsulate the timber frame thereby preserving historic fabric. Thicker walls along with new high performance mechanicals made for a comfortable and energy-efficient building.
The end result? A bright and airy space echoing the barn's past with exposed beams and wood plank flooring. The apartment now embraces two bedrooms, 1.5 baths and modern amenities for 21st century living.