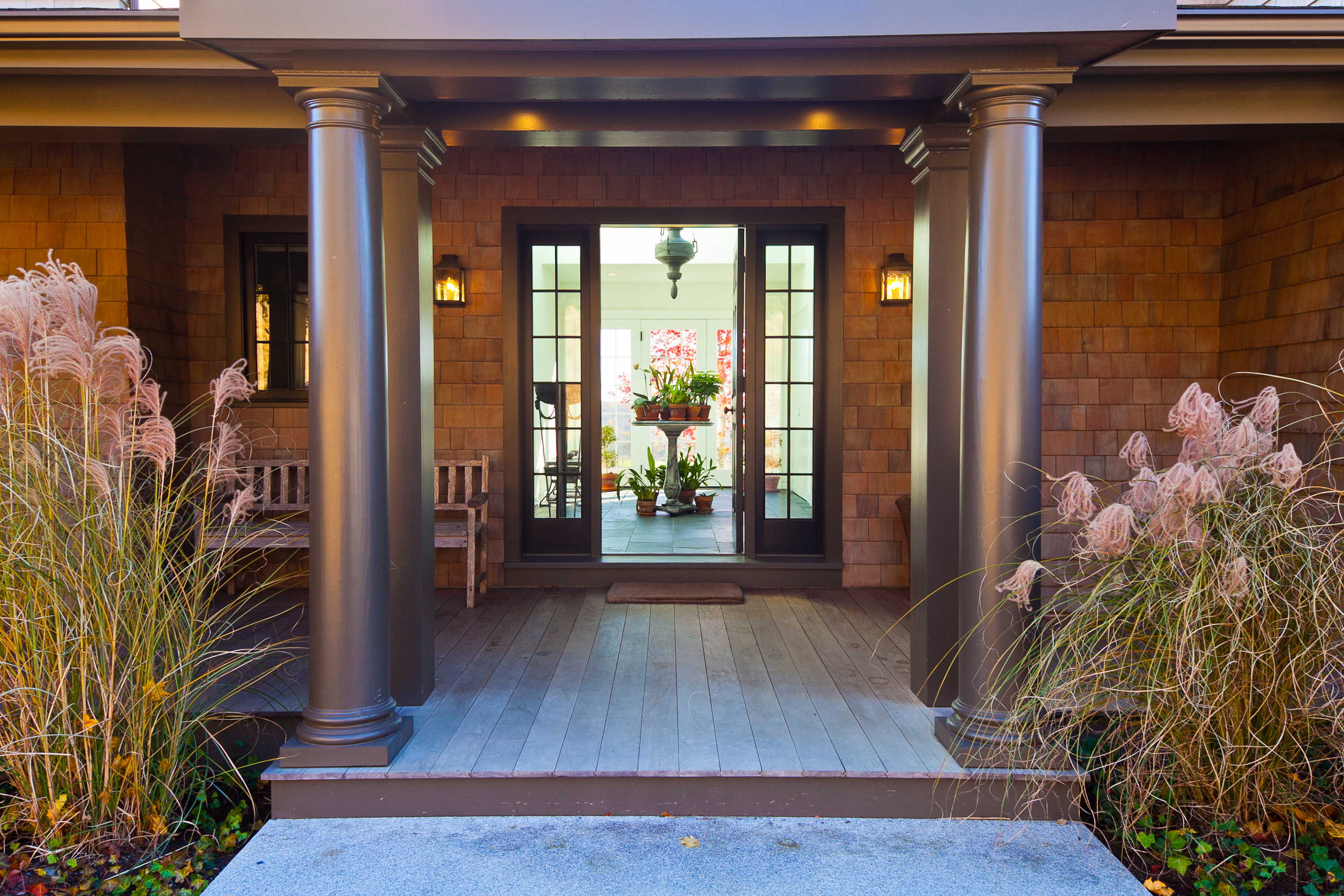 In this project, Hudson Valley Preservation helped bring an artist's strong aesthetic to life. His creative ideas resulted in a 24' x 25' original building to store and show his personal art as well as that of his parents' and close friends'. To connect art and life, we attached the studio to the existing home with a connector hall and to the outdoors with a Japanese-style garden.
We start by listening. After consultation with the client, our design team presented a 3D computer rendering of the project (below). Changes can be made to the rendering in real time, giving the client direct input on the initial drawings, and minimizing surprises during construction.
We follow through. Comparing an early rendering and a photo of the finished product shows how closely the finished studio followed the concept – just one window and the colors mark the differences between initial design and reality.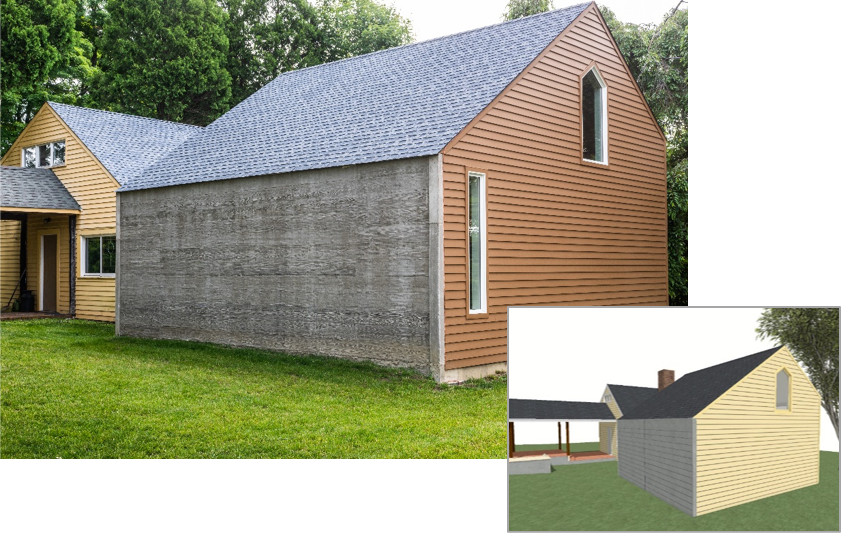 Yes, we can do that! The client wanted the texture of wood forms to show in the finish of a concrete wall. This look was a first for HVP, but the result was exactly what was wanted.
"Working with Mason Lord and HVP was a pleasure, since they stayed true to my ideas while adding their own, so it was a real collaboration. Their architectural knowledge and excellent construction work –with my input always welcome– produced a result better than my expectation."
Peter Nichols, Kent, CT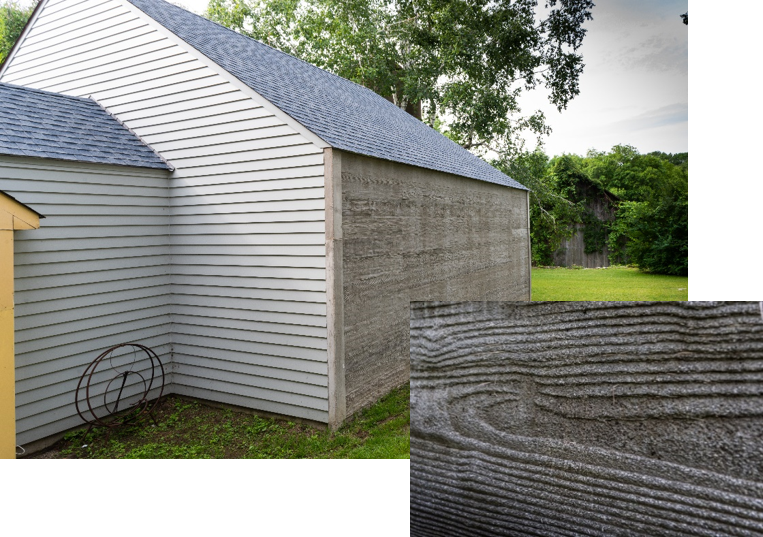 Zen garden? You bet. Inspired while on a visit, our client wanted to incorporate elements from the famous Japanese garden (japanesegarden.org) in Portland, OR.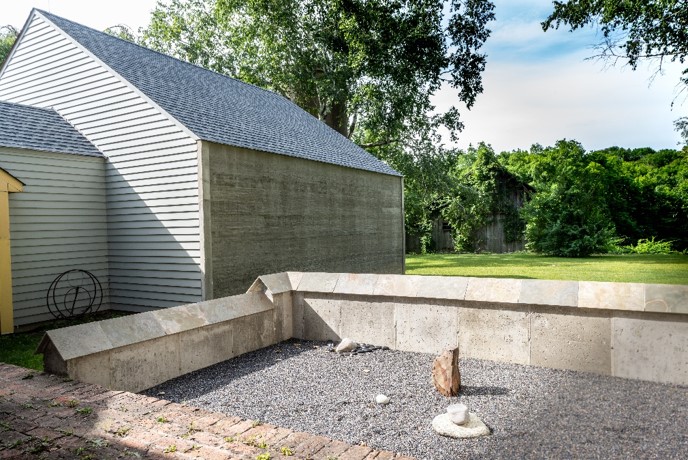 Different media? No problem. The art collection the studio was to house represents a variety of media. Reflecting that, HVP used finish materials ranging from wood trim and floors to plaster walls to concrete countertops to glass and stainless-steel shelving.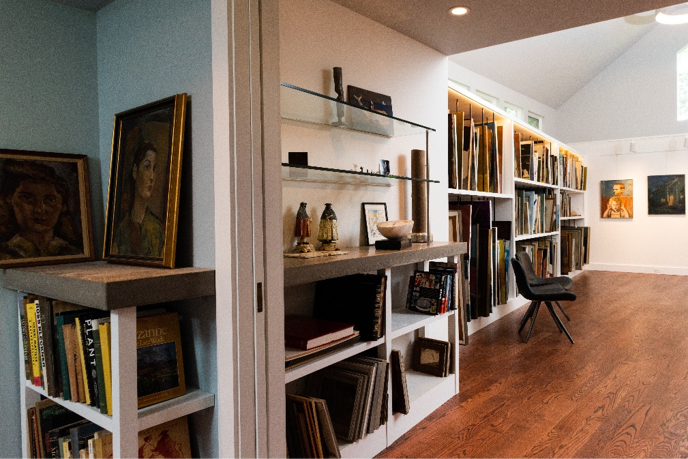 It's not just a pretty face. Underlying the organic aesthetic of the studio's finishes is a climate control system designed to keep people comfortable while protecting the artwork. State of the art insulation, ventilation, and heating and cooling components maintain the interior's temperature and humidity at precise levels.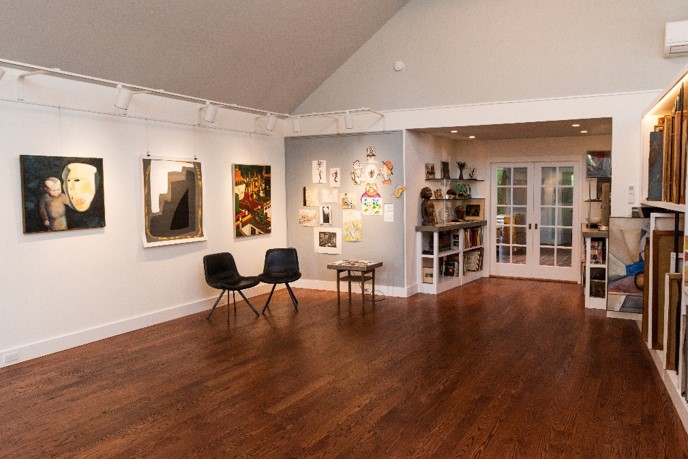 The focus is on the art. From HVP's perspective, that means the art of building well. From a visitor to the studio's perspective, that means the art on the walls.