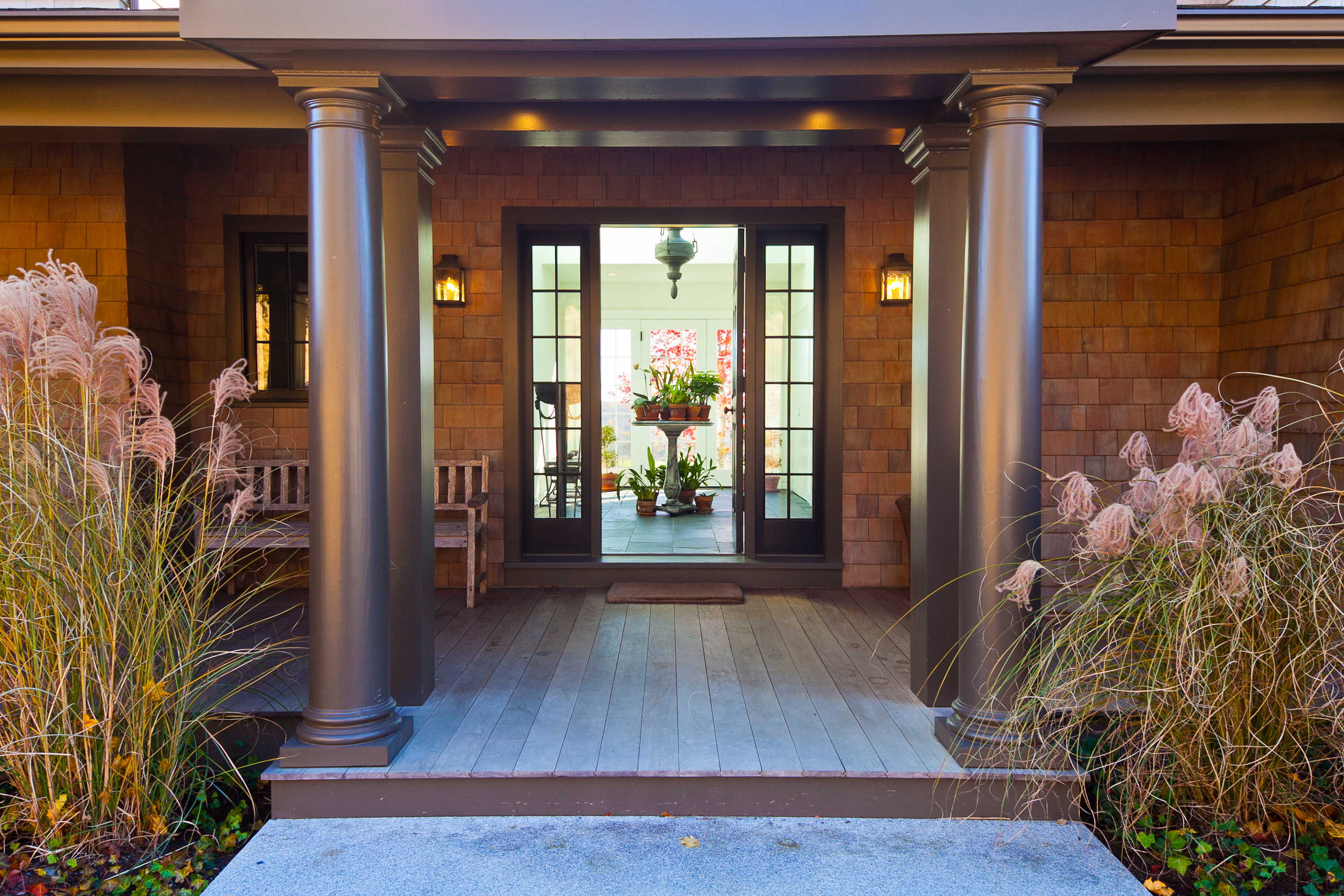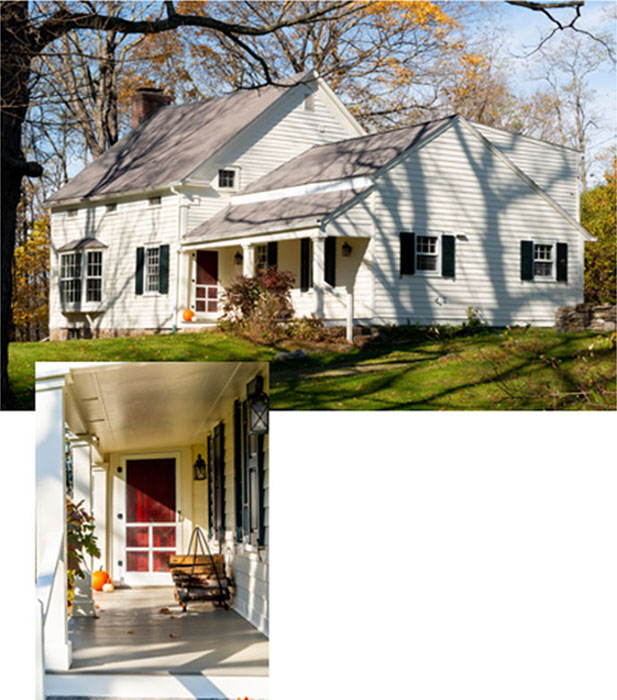 This 18th century antique house in Dutchess County, flanked with later additions to its right side, was ready for repairs, updates, and paint.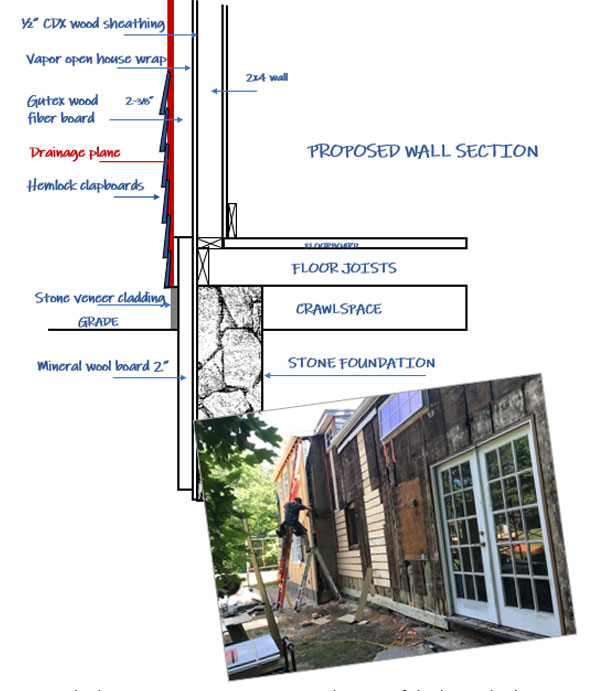 North elevation repairs IN PROGRESS: the rear of the house had experienced severe rot issues over the years. HVP's team removed most of the siding, repaired rot to the structure, rebuilt parts of the foundation, insulated the walls, and installed new windows and siding.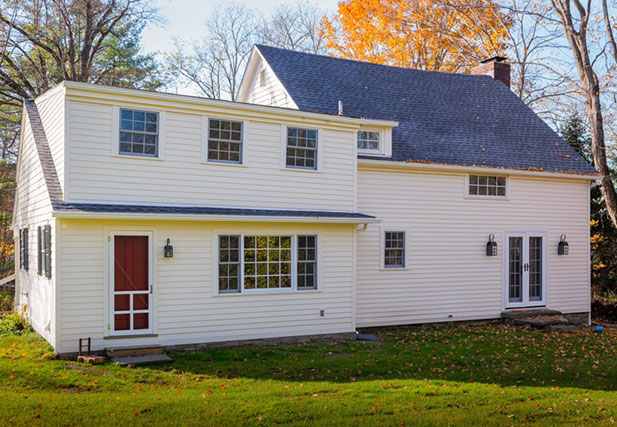 North elevation AFTER:
The finished work is in keeping with the simplicity of the original detailing.
Read lead carpenter Ian Schwandt's article in the Journal of Light Construction, on his work with this house, "Blending in a Crooked Dormer": READ ARTICLE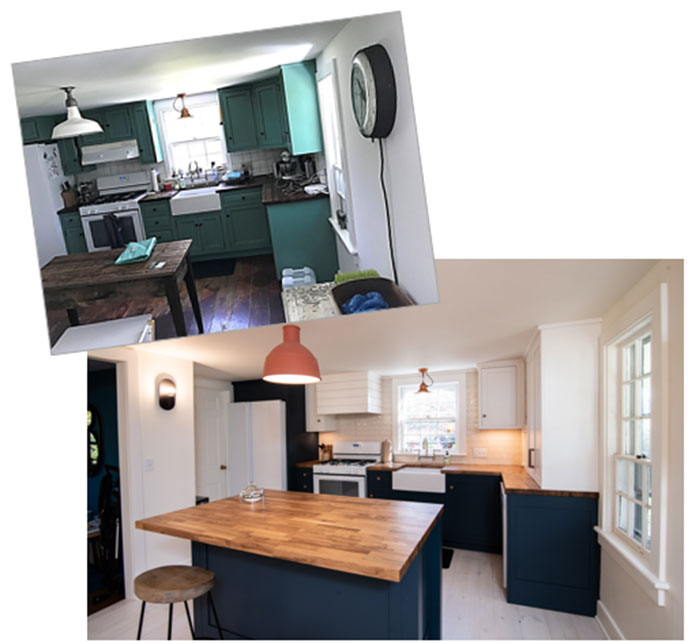 Dark, and low on counterspace, the existing 1980s kitchen had seen its day. New lighting and an island with a large butcher block top addressed both issues.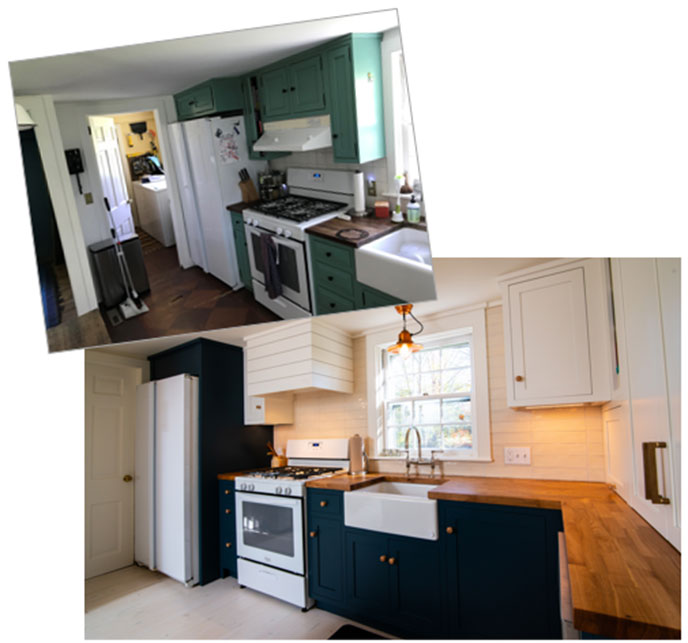 Creamy white subway tiles form the backsplash for the existing farmhouse sink and appliances.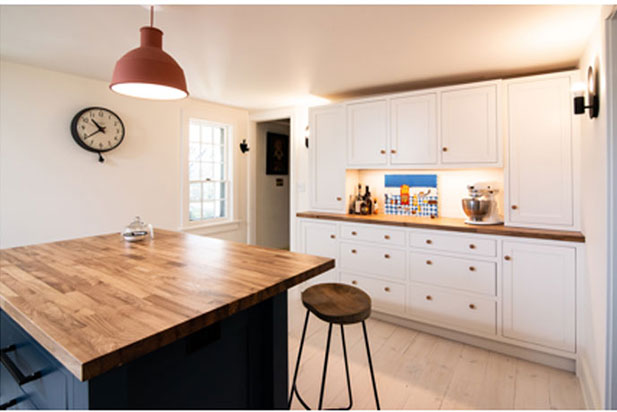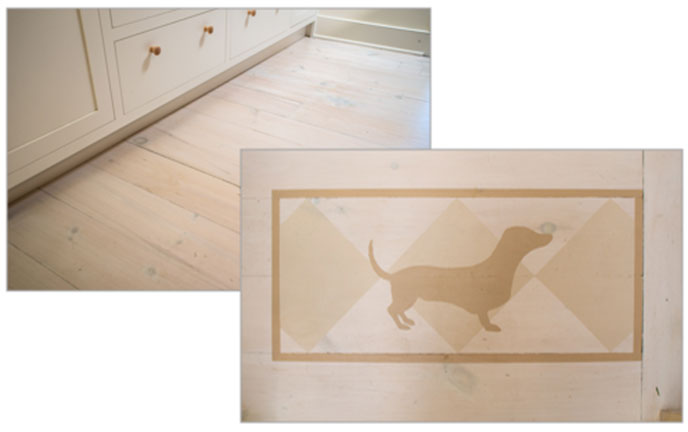 Although the old floor was severely out of level, HVP's carpenters were able to seamlessly blend in a new built-in hutch, and our painters turned the worn, old floor, into an art piece.
Hi guys!
Just wanted — now that your work on our house has officially wrapped — to say again how lucky we feel to have worked with you all. 
One of my favorite things in the world is coming across people — whether they be chefs, or writers, or teachers, or doctors — who do their work to a standard that you can tell comes from an inner sense of how things ought to be done. Never a consideration of "what can we get away with here" or "how much will this bring in for us"; just excellent work, done because that's what your standards demand. 
You guys have somehow put together an entire company of people like that — from Ian's on-site work to Luke's meticulous painting to Dorothy's seamless organizing to Mason's overseeing of the whole thing — and we and our house are thrilled to be the beneficiaries.
Gratefully,   
Ben & Elyse
Stanfordville, NY
HVP made the cover of FHB with our rot repair work on the house.