Not a set of grainy images, but a process for deep examination.
In 2003, HVP formalized a process that had been started about 15 years prior and gave it a name, the "X-ray".
It really is a simple concept: Understand before proceeding.
The big question we get asked in our world of designing and building solutions for a restoration or renovation is why doesn't everyone do it like this? We don't have the answer to that question; we just know that this process works well for our clients.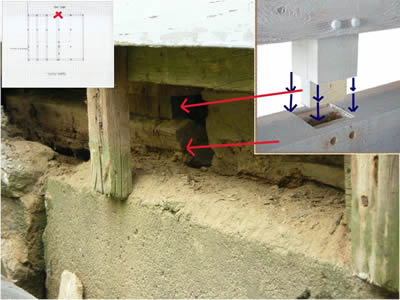 One client, who is a doctor, told us that our X-ray really is an MRI because it goes so deep. Since 2003, through the use of technology, we have continued to develop and improve how we communicate the "X-Ray" to our clients.
How does this X-ray process work?
We do whatever it takes to understand the building and its existing conditions. Imagine experienced craftsmen, architectural historians and building scientists (maybe all rolled into one!) examining the building completely. This usually involves crawling into all of the small, dark and ugly places as well as on top of the roof and chimneys.
Pictures are snapped and measurements are taken. If necessary, probe holes are made into walls, floors and ceilings with special equipment such as infrared cameras and moisture meters. An energy x-ray audit may also be performed.
All of this information is taken back to our "Batcave" where these existing conditions are analyzed and then compiled into an "Existing Conditions Presentation"; presented in layman's terms with whatever diagrams we need (possibly including virtual 3-D models) to explain what we see all the time, to people that only see this stuff some of the time. And that's just the beginning!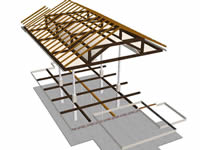 With input from the client, we develop solutions to the problems we discover and give fixed cost pricing for our options. The objective is for HVP to communicate to the client clearly what the problem is, how far it goes, what else is affected by the problem and what it will cost.
Then, after valuable feedback from the client, we may find an A, B and C way of making the repair with compromises and cost differentials for each option. The goal is to gain enough knowledge of the problem so that the client is comfortable with our approach before any alterations are begun.
Worth Noting: There is an occasional building that is without problems that require fixing. We can also use the x-ray as part of a Historic Structures Report, or for information regarding the architectural history or construction methodologies of a building.
Contact us now to see what's going on inside your home or building.