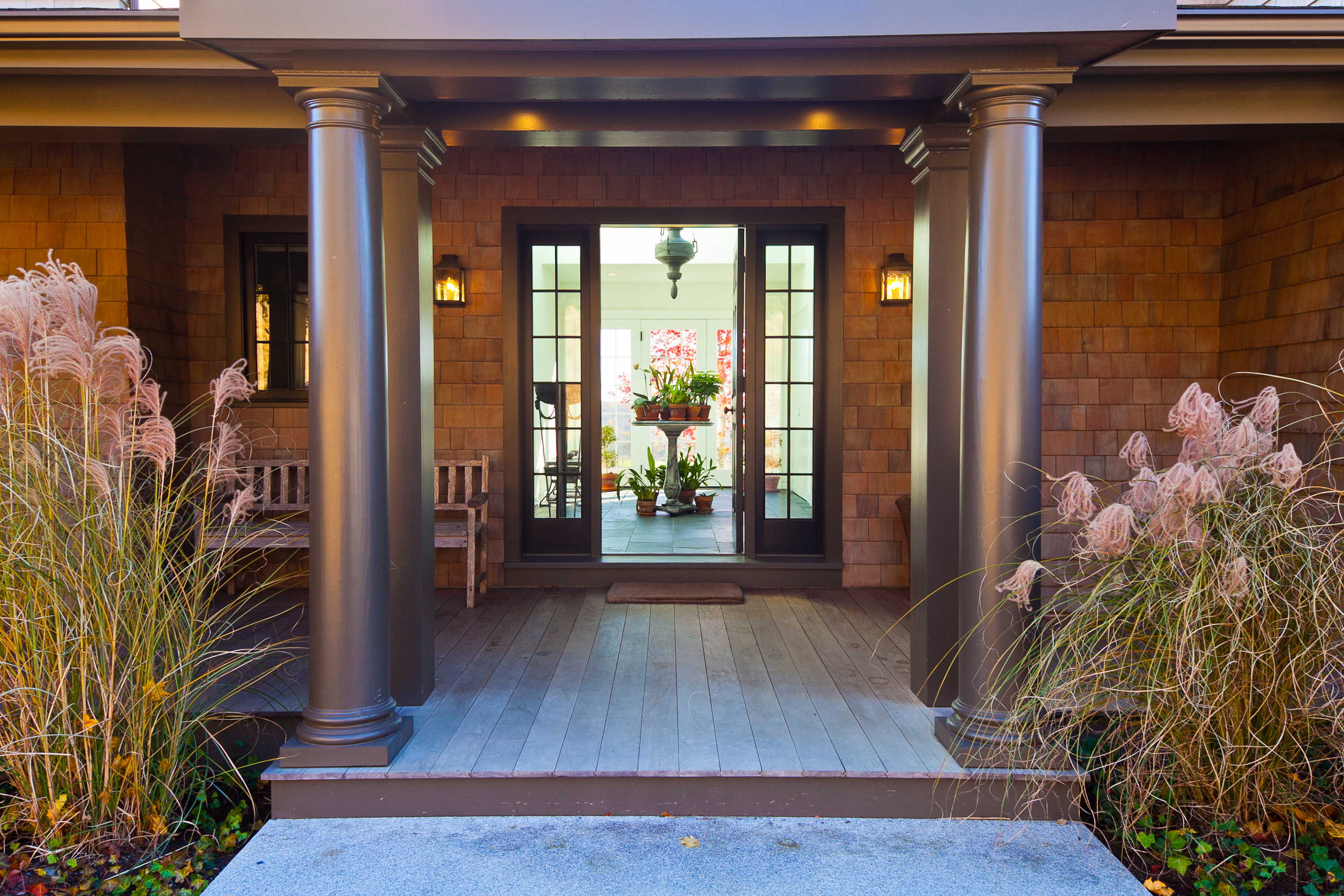 HVP receives its 5th Chrysalis Award for this Bathroom Remodel.
With an inch here, a foot there, and more than a few scampering feet later, space that once formed part of this 1840s schoolhouse, transforms into a winning 21st century bathroom.
Tree stumps forming the school's original floor system first had to be made level and at the same time they had to run flush with two other floors (also uneven)!
Annexing space from adjoining areas created a walk-in shower and make-up nook. An existing built-in, custom cabinet was removed and replaced at a 90° angle; new curved archways reflect existing coves; transom windows gave way to pastoral views and finely-veined marble restored the classic look. And for those scampering feet — radiant floor heating!