Behind the Scenes with HVP
[three_fourth]
Among our many talented staff is Andy Engel. In addition to his work with HVP, Andy writes and creates program material for one of the country's leading homebuilding publications, Fine Homebuilding (FHB).
To hear about the latest techniques and fellow craftsmen experiences in this field, you can tune in to Andy on Fine Homebuilding's Podcast #______ from Jul 26, 2019 or click on the link below:
Link
[/three_fourth][one_fourth]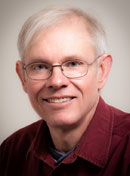 Andy Engel, HVP lead carpenter
[/one_fourth]
Since 1979, Andy Engel has been a carpenter, a stair builder, a remodeling contractor, and a builder. He became an editor in 1996, working at Fine Homebuilding, Fine Woodworking, and Professional Deck Builder magazines. As a freelancer, he wrote for publications including This Old House and Popular Mechanics, and he's the author of "Building Stairs" and "Carpentry Complete" by the Taunton Press. Deciding that life is too short to spend in front of a computer screen, Andy returned to the trades as a lead carpenter for HVP in 2019.
[three_fourth]
You can also hear Ian Schwandt's "Eight Commandments for Carpenter Apprentices" (as referred to by FHB), being talked about on their podcast at (5:05 minutes in):
#187: Missing Ductwork, Rooftop Decks, and Waterproof Mechanical Rooms from Jul 5, 2019 in Podcasts. https://podcasts.apple.com/us/podcast/187-missing-ductwork-rooftop-decks-waterproof-mechanical/id1127408595?i=1000443671039
Ian is a 2005 graduate of the Southeast Wisconsin Carpentry Training Center and the Associated General Contractors of America Supervisory Training Program. After relocating to the northeast from Wisconsin in 2007 Ian has completed projects that range from hospital operating rooms and environmental remediation on the commercial side of the trade to historical restorations, renovations and custom woodworking on the residential side. He is an active member of the Society of American Period Furniture Makers and is dedicated to preserving and teaching the historical traditions of the carpentry trade.
[/three_fourth] [one_fourth]
Ian Schwandt, HVP lead carpenter
[/one_fourth]