To HVP, true quality is achieved by creating with passion, artistry, and attention to detail.
Hudson Valley Preservation works collaboratively with architects to bring our shared passion, values, and artistry to life and fulfill our clients' dreams. Working closely with our architectural colleagues, we provide end users with a building experience that bridges their vision, the architect's design, and the skill of our craftspeople. And here is how we do it–
Building the Relationship
We believe that building the relationship between the HVP Team and the Architecture Team is the first step in creating a collaborative powerhouse. There is camaraderie in knowing that you're part of a value-aligned team who share common goals and it lays the foundation for a successful project and happy clients. The earlier this team is established the more impact the partnership can have on a project. 
presenting ourselves to the client as one team?
showing respect for each other and what we each bring to the table?
hashing out details in private and presenting a united front to our client?
weekly meetings without the client?
discussing the project plans as a team to highlight potential challenges and critical components of the project including site, budget restraints, timeline, etc.?
sharing background information on the client so we can better serve them and meet their expectations?
full team participation in the review of the plans at SD & CD phases, prior to presenting them to the client?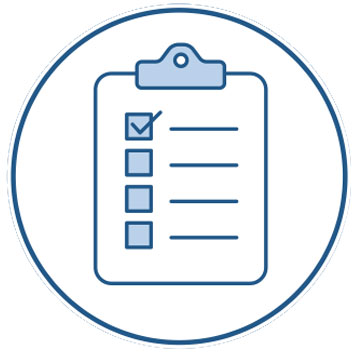 Client Experience
Homes are personal. They are an expression of the individuals who live in them, and it is our job, as the experts, to guide them in a way that brings their vision– their personalities, to life. 
starting off on the same page. Bringing the entire team together before a project begins to discuss goals, budget, style, materials, risks (pre-mortem), and schedule.
designating a design lead and a construction lead who will work closely with the client
identifying an individual who will capture, track, and share meeting and communication notes
committing to weekly team meetings with clients
recognizing and communicating value vs cost– discussing the degree of difficulty in achieving desired results and value engineering solutions where appropriate. Ask yourself, if doing a triple Lindy has a degree of difficulty of 9.9 and costs 3x as much as a swan dive, is it worth it?
ensuring product selections are made prior to starting construction (plumbing, tile, cabinetry, plumbing, lighting fixtures), helping to control schedule and costs.
having a clearly defined change order process
setting and conveying realistic expectations regarding time frame and costs associated with estimating.
Project Execution
While playing "where's Waldo" can be entertaining, it isn't the game we want to be playing with our creative partners. Our teams will work together to set clear roles and responsibilities for all team members prior to work commencing. Identifying the lead contacts for the design and production side of the project, establishing design and production schedules, and assigning administrative tasks from the start of the project ensures that there are few surprises and when there are, everyone knows exactly how to handle it. HVP has developed a detailed "Working with Architects" worksheet that streamlines the process, documents the who's and the what's of a project, and creates clarity and transparency, all the benchmarks for a successful collaboration.
Design Development
It's about more than just the aesthetics, it's about functionality and the everyday practicality and use of a space. A successful team leans on each other's strengths and HVP wants you to lean on us.  The HVP team has infinite respect for the architects and design team's we work with, and while recognizing the extensive experience they bring to the arena, our boots on the ground approach and passion for high-design and high performance round out the perfect team.  By working in a collaborative environment, we are able to bring together our wealth of expertise and problem solve before issues surface. Leaning on each other's strengths to collaborate on aesthetic, mechanics, and functionality decisions, helps ensure client expectations are exceeded.