These clients called HVP as they were moving back to Litchfield County after living out-of-state for many years. When they had lived in the area previously, they used to walk the back roads thinking it would be fun to remodel a home there. This c.1800 home now provided that opportunity. It was even on the street they had dreamed about.
The goal was to retain the home's historic charm yet update it to 21st century standards with reliable heat, AC, solar panels, and a modern floor plan. The clients were fully involved throughout the design process, which led to adding a mudroom, salvaging wall boards from an old shed for new furniture, and a treasure hunt for antique coat hooks.
They say you can't go back home, but maybe you can!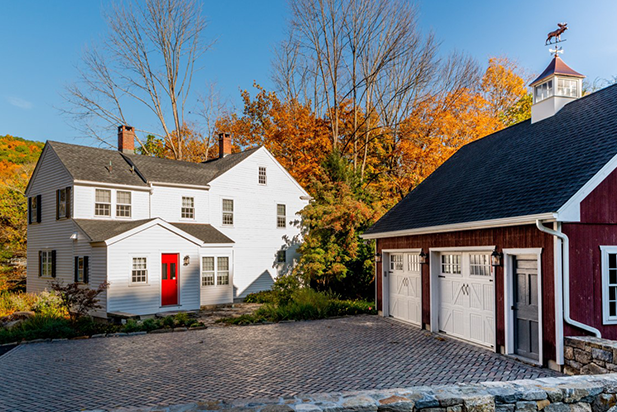 "Dave explained in detail the process that would be followed: including an extensive design & planning phase, prior to any work starting; as well the development of a detailed project plan with timelines; a payment schedule; and with ongoing frequent communications about the project and progress."
– Darryl & Caryn, New Milford